Health System Transformation Oasis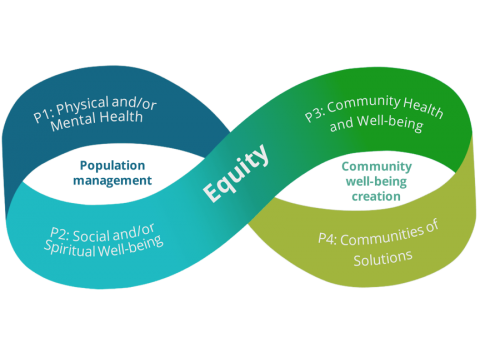 With generous support from the Robert Wood Johnson Foundation, five partner organizations (American Hospital Association/Health Research and Educational Trust, Institute for Healthcare Improvement, Network for Regional Healthcare Improvement, Public Health Institute, and Stakeholder Health) have committed to refining and adopting a common framework and language for health care organizations on their journey to population health; curating and disseminating promising tools and resources on the Oasis; and supporting hundreds of health care organizations on their journeys. The framework details four portfolios of population health, as well as activities and levers to accelerate progress—to learn more, visit our website and download the framework. Tools, resources, or examples that can help health care organizations better understand what is meant by a particular activity or action described in the framework, and/or how to take action, will be reviewed for possible addition to the Oasis. Please tag your contribution by one of the four portfolios detailed in the framework, as well as by levers to accelerate progress on the journey.
To learn from our curated list of Oasis tools and resources please click here.
Submit a Resource
Have a bright spot, tool, or insight that improved wellbeing in your community? Submit your resource to be considered for inclusion in the Change Library.